Best Practices - Accepted guideline for efficient systems, or backstop excuse for the incompetent?
On-ramping a new Architecture Firm - Agile liaised with the previous IT firm for an information exchange. Fortunately, we've acquired 5 clients from the same firm - so we now know the faults in their approach.
The following is analogous to having a 1000 sq ft apartment - and making 4 bedrooms all 7'x7' instead of 1 one or two roomier ones.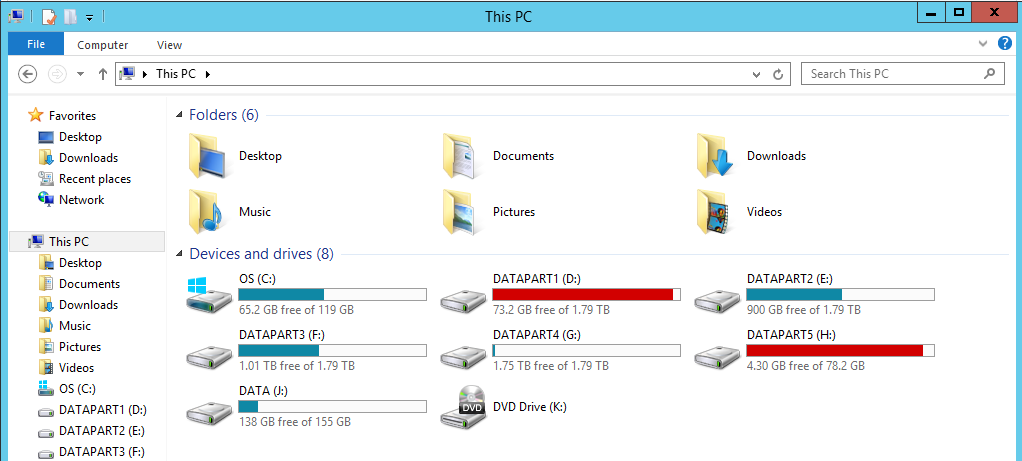 Resolution:
Since we've gone down this road numerous times - we've created a Best Practice of our own to counter this issue. It takes time - but is now part of our on-ramping.
Create a Virtual Server image of the affected system
Transfer all systems roles to secondary server if possible
Regenerate the server
Create the Volumes correctly
Attach the Virtual server to the new system
Move the data to the newly created and correctly partitioned system
We're lucky that we work with systems and not building like our clients - and can reboot, revert or rebuild improper systems without starting from scratch.
So these systems that Agile has rebuilt is just the canary in the coal mine. Once we see the server volumes like this - we know that we're in for a number of other improper items with the backups and software setups.
Fortunately - we have the Bester Best Practices.